Camera Surveillance Systems
We probably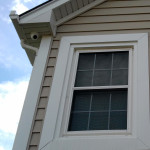 never would have imagined the kind of technology that would be available after the turn of the century. From the growth of the internet in the 90's to the super flight of smart phones – technology will never go backward. Camera surveillance system installations in Kansas City MO, is on the rise. With new designs and less blunt designs of security cameras, consumers have become more attracted to the idea of having protection around the most important part of life - our homes and businesses. We are used to imagining surveillance cameras as something used in a prison or a police officer's vehicle. Believe it or not cameras are everywhere. Surveillance systems play a major role in recording evidence in case an unfortunate event occurs.


Employers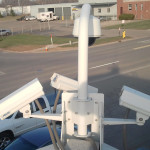 are finding that surveillance systems are proving everyday that advanced recorded imagery can save millions of dollars in lawsuits and loss of production profits. Many believe that loss only comes from criminal activity, but there is a society of increasing loss in a company's profit and growth. People become more creative in finding ways to swindle money from corporation with frivolous lawsuits that are a far reach from the truth. Many times people will make up stories which can ultimately hurt a company or homeowner if there is no proof of the occurrence. Do not become a victim of a unfortunate situation – secure your home or business. The investment will pay for itself over time.
Alarm Intrusion Systems
How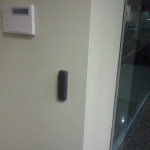 often do we forget things when leaving out for work in the morning? How often do we think about our loved ones when leaving them at home while working long hours or having to travel out of town? With the right alarm system, you can take control over a situation of loss or misfortune. Our Honeywell Lynx alarm system product will send notifications within seconds. Generally a burglar is going to need at least 2 – 5 minutes to enter home or business – find the wanted property and exit immediately. Now with cutting edge technology – you can receive a notification to your smart phone and within seconds you can detail to situation as it occurs.

Law enforcement is becoming increasingly overloaded with calls of intrusion, robbery, thefts, assaults, etc, etc. In many cases the first request from an officer will be – "do you have any witnesses?" How often do we stand there with extreme regret if there is no proof of the event? When placing an Intrusion Alarm System in conjunction with a Camera Surveillance System, you better your chances to solving a case even before law enforcement comes to the site. Catching the culprits involved with any criminal activity is a sure peace of mind. If the perpetrator of the home invasion, or business burglary gets away with the crime, we become sincerely upset and discouraged – sometimes even fearful, wondering will they return. Play it smart – install an Intrusion Alarm System with a Camera Surveillance System. Take control and defend your property.
Access Control Systems
There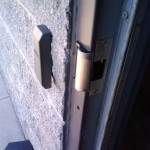 are many kinds of Access Control Systems on the market. We at Blue Caliber Surveillance have experience in many manufacturers and developers who provide new technology. After years of installing ACU's (Access Control Unit), we determine that the most important system is one that can last with continual activity. Opening and closing doors in a home is less frequent than a business door, however, when installing a door striker it is important to use a manufacturer that stands behind their product ensuring the consumer that the hardware of an Access Control System will also last through the tests of continual activity.

When installing a new Access Control System,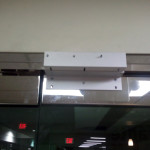 Blue Caliber Surveillance will conduct an onsite training to help equip personnel of a company, or a homeowner on how to use the system effectively. If an employee is terminated from a company but has a key to the main entrance of the company, and refuses to return the key, you could have a major problem on your hands. With an Access Control System that is encoded with number key entry codes, you can deactivate a specific ex-employee's code effective immediately to avoid reentry to the business or access to the business site unaware. Learn your system – know how to navigate through the commands and prompts of the system. The final result will be a completely secured business site.